2 tags
Listen
1 tag
Meg Robichaud: Everything I wish someone had told... →
megrobichaud: I'm putting together a talk about freelancing at my old school, the Art Institute of Vancouver, for the new grads. Why not share it here, too! What is freelancing? Freelancing working for a number of companies on your own terms. You're managing a business: the accounting,…
blog! byalicelee.com: Wallpaper - "Don't Ignore... →
byalicelee: This past weekend I was inspired by a quote from PG's latest essay, /todo.html. So my friend Dan suggested that I make a desktop wallpaper of it with the quote custom illustrated in some way. The passage itself goes: I would like to avoid making these mistakes. But how do you…
Copycopter is now open source! →
thoughtbot: One month ago, we informed Copycopter customers that we would be shutting the service down on April 15th and they would no longer be charged. This news triggered a domino effect across the internet. AOL followed up by shutting down Instant Messenger. Milk then shut down Oink and users are…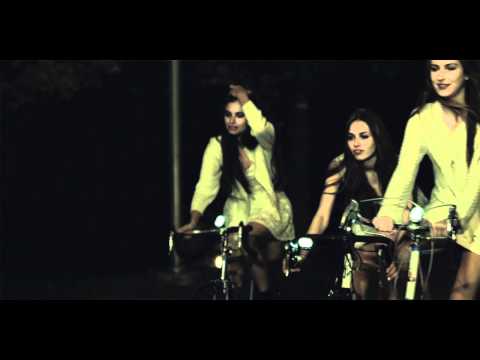 Stuff I've been working on...
It's been a while since I've blogged, so I figured I'd write about some of the things I've been working on for the past month.  - LinkMe: The application is designed to store links into a SQLite database. I designed it to help me better manage the overwhelming process of storing links between myself and friends. There are some things I still want to do to make the...
giant robots smashing into other giant robots:... →
thoughtbot: While organizing a conference, I invited Antonio Rodriguez of Matrix Partners to speak. His Pycon 2010 talk had caught my eye and we spoke about the advantages of an early stage web startup in which everybody codes, including so-called "business people". In our context, "coding" might mean…
Coursekit Blog: Why Being Sleepy and Drunk Makes... →
coursekit: Jonah Lehrer wrote an intriguing post for Wired yesterday explaining how a lack of focus can actually result in additional creativity. "Sometimes, it helps to consider irrelevant information, to eavesdrop on all the stray associations unfolding in the far reaches of the brain," he…
more of the same: Hipster uploads part of your... →
markchang: Inspired by this post (which you should all read), I looked at the apps on my own iPhone for information leakage by other apps. I figured this would be common practice, and lo and behold, when booting up Hipster, it seems like parts of my iPhone address book were being uploaded to Hipster….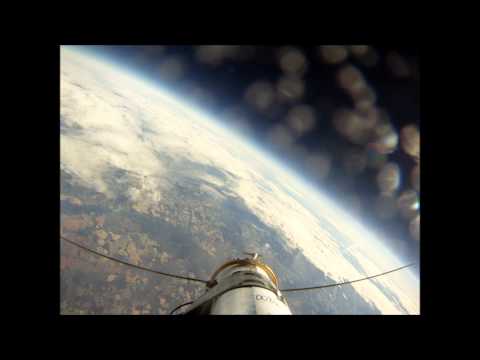 "Watch your thoughts, they become words. Watch your words, they become..."
– (via tristanwalker)
Ventureminded: Thoughts From an Aspiring VC: Five... →
adambesvinick: This past week, while on-campus recruiting was occurring at HBS, I had my own recruiting week out in Silicon Valley. Despite having a passion for tech, entrepreneurship, and early stage VC, I had never spent much time exploring the area other than for a couple job interviews coming out of…
yongfook: Design is Horseshit! →
yongfook: In direct response to: http://designerfund.com/infographic I've created products / services in the past that have garnered praise for their design. I love good design in all forms - copywriting in particular fascinates me. I've never called myself a designer. Here's my pitch. This…
Startup Lessons. Learning the hard way.: The... →
klinger-io: Last week @robfitz asked me on short notice to join a panel at #foundersexchange about what first time founders shouldn't do. I quickly took a moment to write down some suggestions into my moleskine to prepare myself. Things I witnessed in our company and things I noticed in other startups.
giant robots smashing into other giant robots:... →
thoughtbot: paperclip Much of the work over the past week was done in paperclip, so now you can upload files to your Rails apps with more flare and style! It now supports an option for keeping old files, so you can pass :keep_old_files to has_attached_file and, when you destroy an attachment (...
Why I Hate Android
parislemon: Why do I hate Android? It's definitely one of the questions I get asked most often these days. And most of those that don't ask probably assume it's because I'm an iPhone guy. People see negative take after negative take about the operating system and label me as "unreasonable" or "biased" or worse. I should probably explain. Believe it or not, I actually don't hate Android. That...
Accidental Entrepreneurs Don't Exist →
yongfook: In response to this post. The fairytale of an entrepreneur having an "aha!" moment - which transforms their business into a billion dollar public company - glosses over the months or years of wading through shit it took to get to that "aha!" moment. The general sentiment of the author's post…
Launch of 'A Person A Day: NYC'
I've never been big on new years resolutions, but this year I decided to change things up. Starting tonight, I will be launching a blog called 'A Person A Day: NYC'. The idea is to meet one new person everyday, and blog about the interaction. This idea stemmed from a mix of "resolutions":  -blog once a day -meet new people -get used to uncomfortable/awkward...
Things I Did in 2011
Here is a list of some of the things I did this year (not in any sort of order)! - Took a graduate course at Columbia - Volunteered at the World Science Festival - Spoke to Brian Greene (2x) - Took an IQ test and scored average (meh) - Started teaching myself Python - Attended a bible study group session (lulz-not really religious) - Hung out with a PhD student who's studying Theoretical...
"The people around you affect your own performance. Choose your crowd wisely."
– Chad Fowler
"The whole history of science has been the gradual realization that events do not..."
– Stephen Hawking (via aviflombaum)
Python Christmas Message
hackedy: hey you: import datetime def isitchristmas(): today = datetime.date.today() return today.month == 12 and today.day == 25 if isitchristmas(): print "Merry Christmas!"
The BellKor Solution to the Netflix Grand Prize →
"Programming is an art that sparks curiosity in its practitioner and, as a (huge)..."
– http://ruby.bastardsbook.com/about/
The C10K →
Interesting problem in Computer Science. 
LCodeTHW →
Learn code, the hard way!
Whatfailed.us →
A list of Startup Failures. 
"Beautiful is better than ugly. Explicit is better than implicit. ..."
– The Zen of Python (http://bit.ly/uE5wwg)
"I believe that with my experience in sales, business development, marketing,..."
– pages and pages and attachments later and yet, i still have no idea why… - job seeker to me, via email. p.s. you're doing it wrong (via reecepacheco)
I'm Learning How to Build Dynamic Websites. U mad...
So I've decided to spend my precious free time (yeah, right) to learn how to build dynamic webpages! I'll be posting all of my notes so anyone can use them. Here is some information on the course: Link: http://academicearth.org/courses/building-dynamic-websites Professor: David Malan Course Description: Today's websites are increasingly dynamic. Pages are no longer static...
Will Your College Survive? →
Peter Thiel believes smart people don't need college, and he's right: There have always been autodidacts who can learn without assistance. Of course, we don't really need supermarkets and restaurants either; we could all grow and cook our own food. Yet having professionals help us has always been a cost-benefit decision. What are the costs of a great education, including the opportunity cost of...
College2Startup Blog: How To Stand Out from other... →
college2startup: With startups, things are usually done differently. The hiring process is different, office culture isn't the same as you'll find at megacorps and most times the work hours are tougher. Rarely do you find startups that abide by the 9-5 rule, infact in the job description sent out at most startups,…
This Is The First Pitch Deck Foursquare Ever... →
The evolution of a kickass company!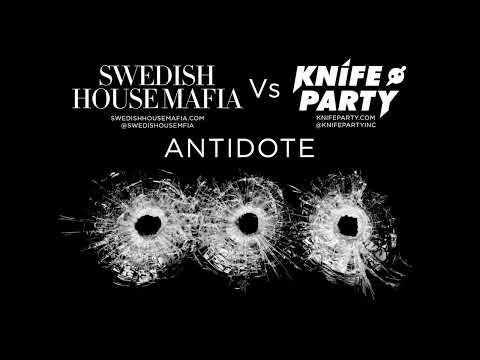 Alex's Random Tech Thoughts: Where The Wild Things... →
alexsrandomtechthoughts: I think one of the most overlooked (under-taught) things in the general career space is how you can properly integrate yourself into the industry or field of your interest. People just don't realize that to break into any space you need to go where the wild things are. If you want to be a…
things i find: Why you should work at an... →
hunterhorsley: It all started with me carrying a hulking 6ft-wide desk from Ikea to the apartment in the NYC Financial District that doubled as the Coursekit HQ. Since then, my internship for Coursekit has been everything I'd hoped. I've gotten to contribute to recruiting and product. I've delivered…
Louis CK Makes $200,000 Profit in Four Days With... →
This is more proof of Louis C.K's awesomeness…
"KICKSTARTER IS FUTURE OF ALL CREATIVE. PAID FIRST, THEN RELEASE TO WORLD OPEN,..."
– FAKE GRIMLOCK A VC: Freedom To Innovate (via fred-wilson)